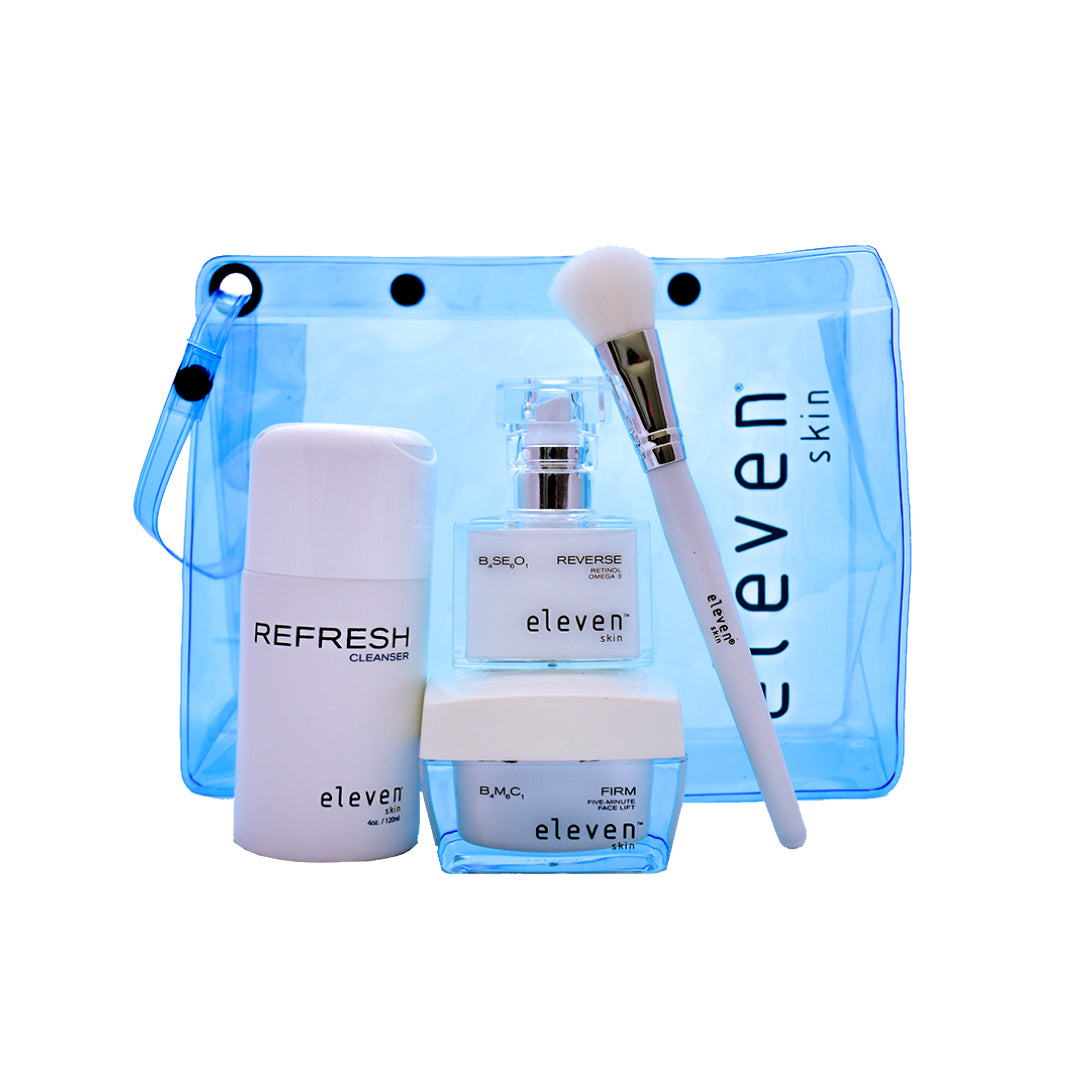 The most advanced and luxurious collection to deliver serious results!
REFRESH 4 oz Treatment Cleanser
REVERSE Serum
FIRM 5 minute facelift Masque
Application brush and travel bag included!
BEST USE
Cleanse with Refresh Treatment Cleanser morning and evening, followed by REVERSE Serum for younger, tighter and glowing skin.  Best if used morning and evening daily.
or
Begin by getting a 5 minute facelift at home as often as you like with FIRM, a seaweed firming and tightening masque that will shrink your pores, lifts your skin and give you a glowing and flawless look...remove masque with Refresh Treatment Cleanser followed by REVERSE.
Use FIRM for the unexpected blemish, great for acne...or use just for puffy eyes when needed for a quick pick me up
Application brush and travel bag included!
Luxury Results Kit